Zhang Yuansheng, head of Jimo District, and his party visited Jiuhe Heavy Industry for research and guidance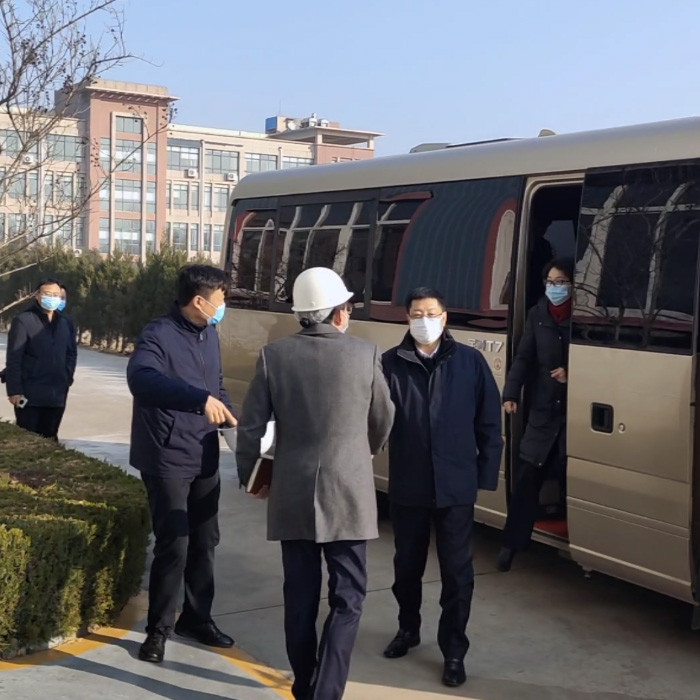 Zhang Yuansheng, head of Jimo District, and his party visited Jiuhe Heavy Industry for research and guidance

On the morning of December 29, Zhang Yuansheng, the head of Jimo District, and other leaders visited our company for research and guidance. Chairman Zhang Mingqiang introduced the development status, new product development and market sales of Jiuhe to District Chief Zhang.
Government leaders fully affirmed the achievements of Jiuhe in recent years, and encouraged enterprises to adhere to independent innovation and high-quality development, and upgrade the machinery manufacturing industry to intelligent manufacturing. Head Zhang emphasized that Jiuhe Heavy Industry Co., Ltd. is a national-level specialized, specialized, and new "little giant" enterprise and a Shandong Gazelle Enterprises in Shandong Province, strengthen the industry, and provide new kinetic energy and new force for promoting the high-quality development of Jimo.
Mr. Zhang expressed his gratitude to the government leaders for their care and encouragement! For more than ten years of development, Jiuhe has been adhering to the development concept of "creating a world-class Chinese brand for the nation", focusing on technology research and development, independent innovation, and making concrete pumping equipment refined and specialized.
At the same time, Jiuhe Heavy Industry makes use of its technological advantages and R&D strength to expand and strengthen its products such as ladder lift trucks, aerial work vehicles, concrete pump truck and wet shotcrete machine. At present, Jiuhe is transforming and upgrading to digital and intelligent manufacturing, striving to contribute to the high-quality development of Jimo District and make greater contributions to the economic and social development of Jimo District.
Qingdao JIUHE Heavy Industry Machinery Co., Ltd
Main products:
Welcome
contact
us at website, sell@jiuhezg.com, or call us at +86-18153223261.