Geng Tao, Deputy Mayor of Qingdao, visited Jiuhe for research and guidance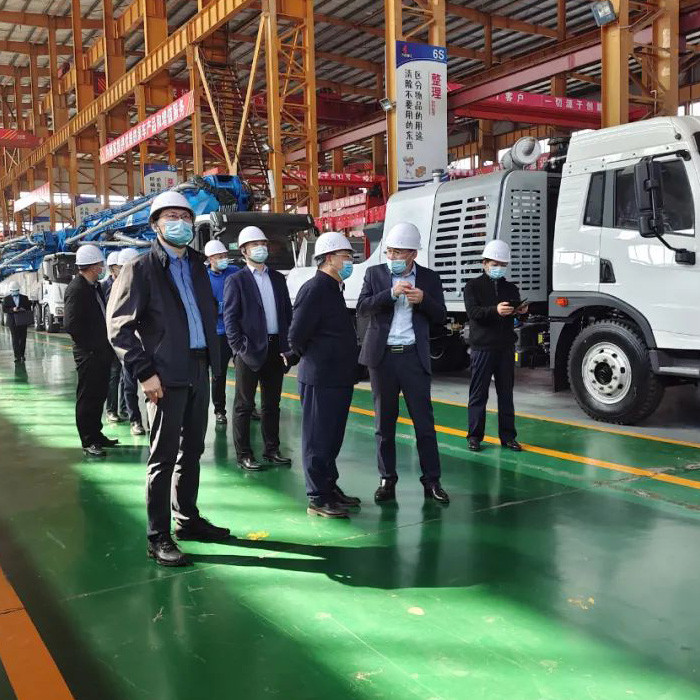 Geng Tao, Deputy Mayor of Qingdao, visited Jiuhe for research and guidance
On the morning of March 8, Geng Tao, Deputy Mayor of Qingdao, accompanied by leaders such as Jimo District Mayor Sun Jie, entered Jiuhe Heavy Industry for investigation and guidance. Mayor Geng visited the production workshop and equipment display area of Jiuhe Heavy Industry. Zhang Mingqiang, the chairman of the company, introduced the development history of Jiuhe and the production and sales of various products to Mayor Geng in detail.
Mayor Geng expressed great affirmation for Jiuhe's development status and achievements. "Jiuhe has mastered the core technology in a very short period of time, which is very remarkable." Mayor Geng said during the investigation. In the next step, Jiuhe will continue to increase investment in technology research and development, and strive to establish provincial and even national technology as soon as possible. Innovation center and engineering technology center to create sustainable competitiveness of enterprises. In addition, Jiuhe should establish a modern enterprise system, introduce social capital, make good use of the power of capital, go public as soon as possible, and become bigger and stronger.
As an important pillar industry in Qingdao, the automobile industry is related to the high-quality and sustainable development of Qingdao. Mayor Geng said that the government supports companies like Jiuhe with innovation and development potential to become bigger and stronger, so as to develop the automobile industry in Qingdao and even Shandong. make greater contributions.
Qingdao JIUHE Heavy Industry Machinery Co., Ltd
Main products:
Welcome
contact
us at website, sell@jiuhezg.com, or call us at +86-18153223261.